Original Article: Philly Mag  |   Event Tickets: ThinkFest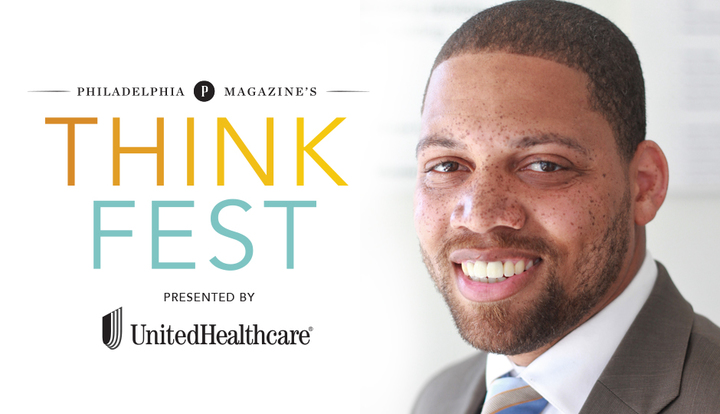 Philadelphia's movers and shakers could easily choose to dwell on the feel-good stories that have sprouted around here during the last decade or so: the slight (but welcome) population growth, the steady rise of condos and office towers, the overall drop in violent crime.
It's nice, chit-chatting about viaduct parks and open streets, but too much of that requires whistling past the graveyard that is the city's staggering poverty rate, which still sits at 26 percent, the highest among the country's 10 largest cities. But that approach — which could be best described as hoping an enormous problem will just sort of fix itself —  is starting to change, according to Otis Bullock Jr.
The North Philly native is the executive director of Diversified Community Services, an organization that helps both parents and children in low-income neighborhoods build better lives for themselves. He overcame impossibly tough odds himself to earn a law degree from Temple University, a journey that was recounted in Philadelphia magazine writer Steve Volk's acclaimed story on generational poverty. Bullock will participate in a Q&A on this complex issue at ThinkFest, the magazine's annual confab on big ideas, on November 15th.
"We've finally reached a point where we're willing to talk about this," Bullock said earlier this week. "When I worked before [under Mayor Michael Nutter] as the executive director of the Mayor's Office of Community Service, our job was to address the poverty issue. But part of the problem was that nobody really wanted to talk about it."
Diversified Community Services does its part, helping parents to find jobs and housing, while offering summer camps and preschool services to children as part of its two-generation strategy for supporting families. But for significant change to take root, poverty has to be addressed in city and state policies, too.
"Now is the time to do it," Bullock said, adding that both Mayor Jim Kenney and Gov. Tom Wolf grasp the urgency of the issue. "They can lead that discussion, so we can make some real progress."